Community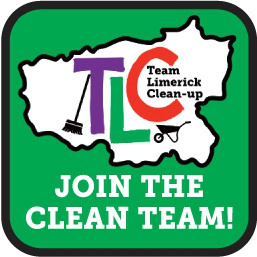 LIMERICK OUT IN FORCE ON GOOD FRIDAY 2017
Mr Binman collected all the waste from Team Limerick Clean (TLC)up again this year!
This fantastic initiative is being championed by Paul O Connell, the former Munster and Ireland rugby player as well as a proud Limerick man.
Mr. Binman was involved in the logistics of the event and picked up the waste collected from streets, roads, walkway, etc,etc all over Limerick City and County . A record, 15,000 volunteers signed up this year making the day a resounding success.
We are delighted to be a sponsor and partner in this brilliant event and we look forward to reporting back on how much was cleaned up on the day and how much was recycled or recovered by us so it didn't end up in landfill.